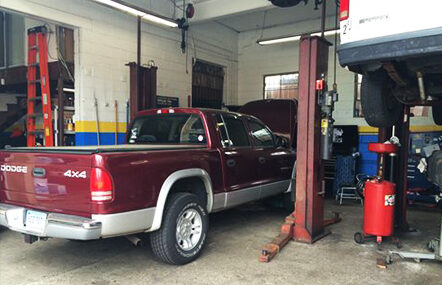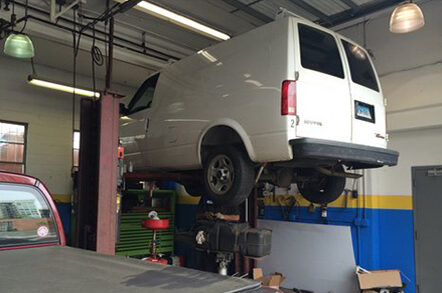 Our 5 bays are equipped to repair all makes and models of cars and trucks. Our skilled and certified technicians are available to perform most types of repairs. This includes routine maintenance work, warranty work and even major engine repair. All parts we use are backed in full by the manufacturers and will met or exceed the requirements they have put in place. We have a vast selection of parts in stock and work closely with local auto parts stores to ensure we can properly repair your vehicle.
Our Auto & Truck Repair Services Include:
Air Conditioning Service Work
Alternators and Starters
Belts and Hoses
Computerized Diagnostics
Diesel Emissions Testing
Engine Repairs
Hydraulic Repairs
Radiator Repairs
Welding and Fabrication

FULL SERVICE GASOLINE & DIESEL STATION
Our full service gasoline and diesel station will get you back on the road faster. At our full service gas station, we take the time to fill your vehicle. Our attendants will even wash your windows while filling your tank. Experience the difference that a full service gasoline and diesel station offers by taking advantage of our services. Our gasoline is high quality and priced competitively. So you can fill up with some peace of mind.